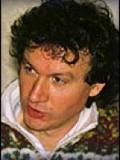 Tenor Gian Paolo Fagotto has been pronounced "one of the glories of Italian baroque singing" (Repertoire, Paris). He has sung in major theatres and concert halls such as the Fenice in Venice, the Opéra Garnier and Theatre of Champs Elysées in Paris, the Concertgebouw in Amsterdam, and many other venues in Europe, North America, Africa, and Asia, and has appeared in numerous television and radio programmes in various European countries. His numerous recordings include collaborations with leading early music specialists such as Alan Curtis, René Jacobs, Jordi Savall, Frans Bruggen, René Clemencic, and others. As the leader of the vocal ensemble "Il Terzo Suono" he has recorded Lamentazioni e Miserere (Tactus) and Three Hours of Agony of our Lord Jesus Christ (Arts) by Giuseppe Giordani, and Primo Libro delle Canzonette - Intrade a Cinque Voci by Alessandro Orologio, Il Secondo Libro dei Madrigali a Cinque Voci con i Passaggi by Girolamo Dalla Casa, and War and Faith by Giorgio Mainerio (all three with Arts). Gian Paolo Fagotto is the artistic director of the Istituto Laboratorio di Musica Antica in Clauzetto, Italy, sponsored by the Provincia di Pordenone and Associazione Antiqua.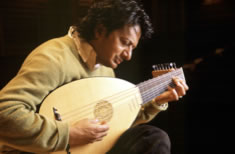 Victor Coelho, archlute, theorbo, and tiorbino, is Professor of Musicology at Boston University and has performed throughout North America and Europe with such musicians as Ellen Hargis and David Douglass, Alan Curtis, Luigi Ferdinando Tagliavini, Boston Baroque, and many other artists and groups. He is the recipient of numerous awards, including the Noah Greenberg Prize given by the American Musicological Society for his recording (with Alan Curtis) of the music of the 1608 Medici wedding (on the Stradivarius label), which also won a Prelude Classical Award for the best Baroque ensemble recording for 2004. His books include Music and Science in the Age of Galileo (Kluwer), The Manuscript Sources of 17th-Century Italian Lute Music (Garland), Performance on Lute, Guitar, and Vihuela (Cambridge), and The Cambridge Companion to the Guitar.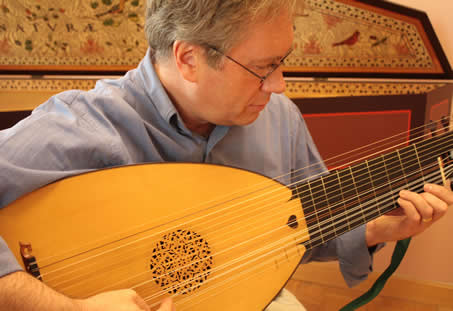 David Dolata, theorbo and tiorbino, is Professor of Musicology at the Florida International University School of Music in Miami. Referred to as a "gentleman de la Renaissance" for his activities as a scholar and performer by the Bulletin de la Société Française de Luth, his work on Castaldi is appears in New Grove Dictionary of Music and Musicians, Recent Researches in the Music of the Baroque Era, Early Music, and Acta Musiologica. He has also published several other articles on historical tunings and temperaments on the lute, in addition to book and recording reviews for Notes and Early Music America. As lutenist and theorbist David Dolata has appeared at such venues as the Glimmerglass Opera in New York, the Florida Grand Opera in Miami, the Boston Early Music Festival, Spoleto Festival's Early Music Series, and on recordings for NPR, BBC, Nannerl, and Koch International.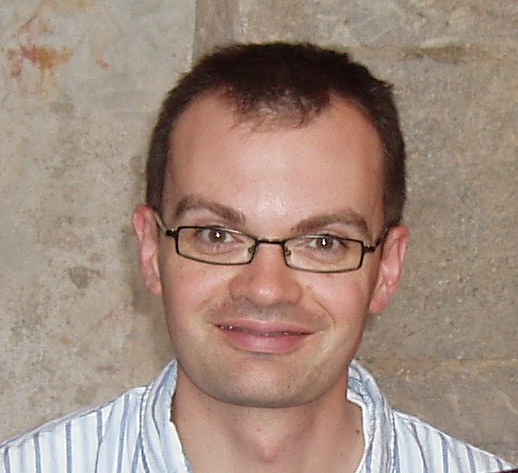 Neil Cockburn, harpsichord, holds the joint appointment of Head of Organ Studies at Mount Royal College Organ Academy and Cantos Music Foundation Organ Scholar at the University of Calgary, and he is Artist-in-Residence at the Cathedral Church of the Redeemer in Calgary. Born in Scotland, he was an undergraduate at Oxford University, and Organ Scholar of Keble College. His graduate organ study was with Margaret Phillips at the Royal Northern College of Music in Manchester UK with additional training at the Conservatoire Nationale de Région Rueil-Malmaison in France. He won First Prize at the Dublin International Organ Competition in 1996 and has performed across Europe, North America, and South Africa as an orchestral concerto soloist, solo concert soloist, and chamber musician.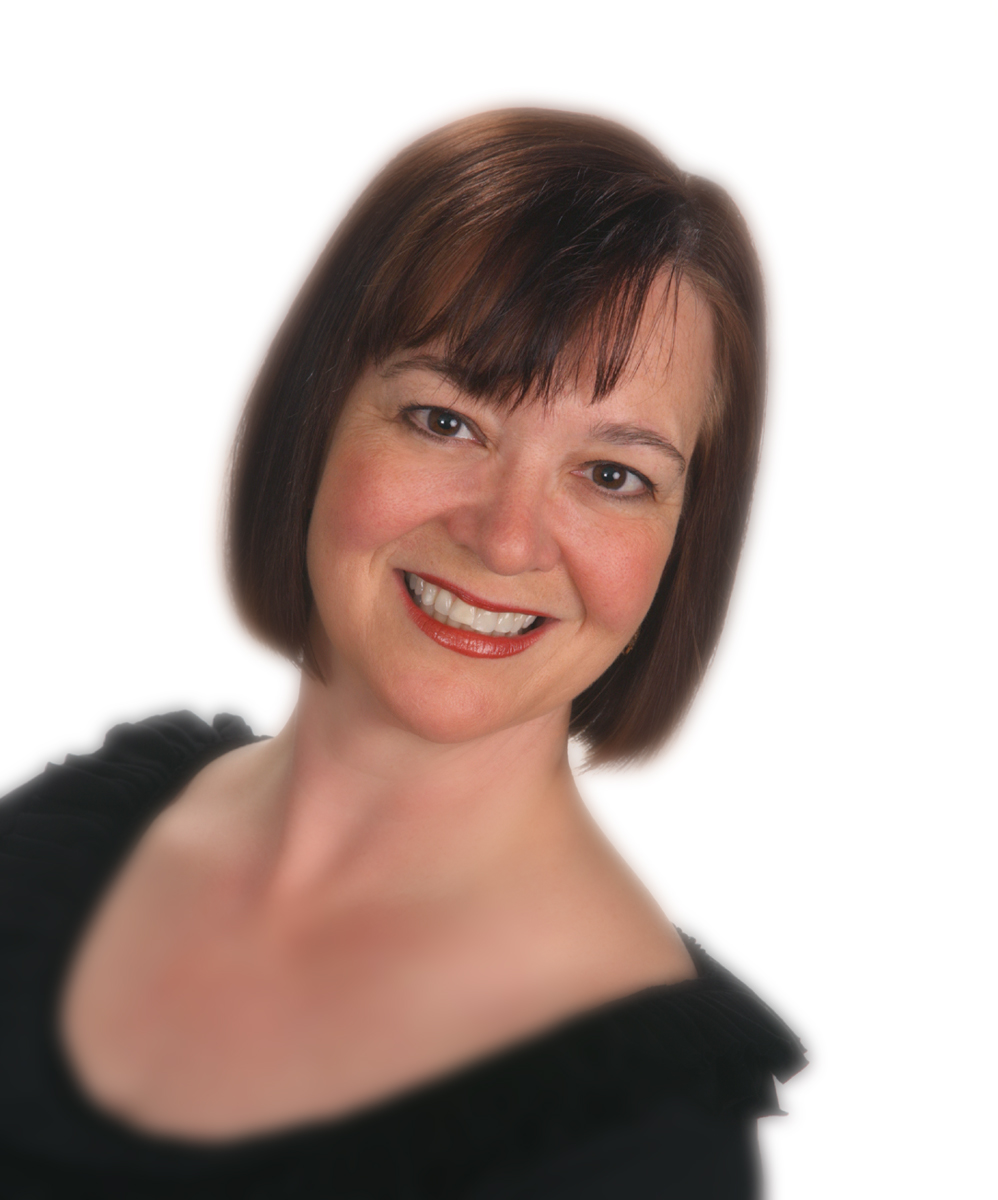 Soprano Janet Youngdahl is also active as an academic and a choral conductor. She has toured with the ensemble for medieval music Sequentia throughout Europe and North America. She appears with Sequentia as a soloist on seven CDs of early music including the complete works of Hildegard von Bingen and several discs of Aquitanian Polyphony on the Deutsche Harmonia Mundi / BMG label. In concert, she has appeared at the Lincoln Center Festival in New York City, the Proms in London, the Melbourne Festival in Australia, and in concerts in Amsterdam, Paris, Florence, Cologne, Stockholm, San Francisco, Boston and Chicago. A recent recording for Centaur Records with Cecilia's Circle features cantatas by 18th century composer Elizabet Jacquet de la Guerre with baroque violin, viola da gamba and harpsichord. Appearances in Baroque operas include Dido and Aeneas with Christopher Hogwood and The Fairy Queen with Ivars Taurens for both the Edmonton Symphony Orchestra and the Calgary Philharmonic. Appearances in standard works as solo soprano include numerous performances of Handel's Messiah, the Brahms' Requiem, Carl Orff's Carmina Burana, the Mozart Requiem, Haydn's Creation and Beethoven's 9th Symphony. 20th-century work includes premiers of many works by William Jordan and a New York City staged performance and recording on the BIS/Phillips label of Ezequiel Viñao's Arcanum for soprano and chamber orchestra. Janet Youngdahl holds a Doctorate of Music from Case Western Reserve University, a Master's degree from the University of Michigan, and a B. Mus. from the College of Wooster. She is an Assistant Professor at the University of Lethbridge, where she teaches voice, medieval music history and conducts the U of L Singers.
Soprano Laura Fabris has dedicated herself to the piano and singing since her childhood. Earning her diploma in 1987 in piano, she then studied Baroque vocal performance with Gian Paolo Fagotto and Gloria Banditelli and was subsequently awarded her degree in Renaissance and Baroque Vocal Performance from the Conservatory of Vicenza. A teacher and concert artist, Laura Fabris collaborates with important musical groups in Italy and abroad; additionally, numerous contemporary composers have written pieces for her voice.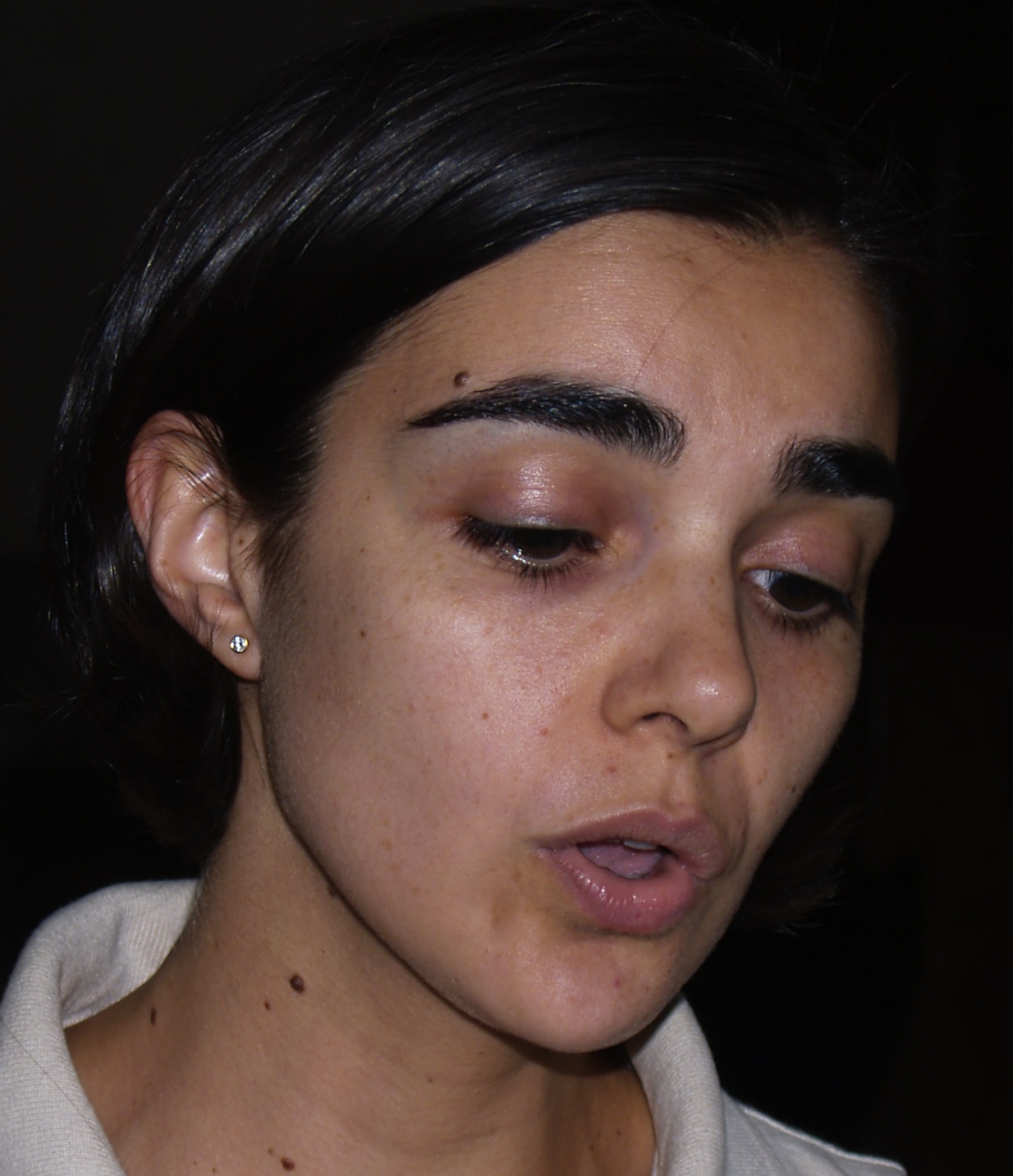 Soprano Eugenia Corrieri earned her diploma in lyric voice performance at Vicenza in 1998. She has pursued advanced studies in early music with Gian Paolo Fagotto, Gloria Banditelli, Claudine Ansermet, Stefano Albarello, Ugo Nastrucci, Edoardo Bellotti and Victor Coelho and has developed a concert career both as a soloist and with vocal groups in Italy and abroad.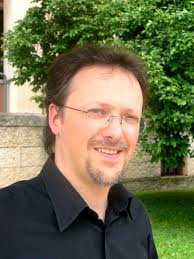 Tenor Claudio Zinutti earned his diploma in organ, organ composition, and harpsichord from the Conservatorio "Jacopo Tomadini" in Udine and advanced study with Harald Vogel, Ton Koopman, Kenneth Gilbert, and Gordon Murray. He is the director of the chamber music group "Floriano Candonio" and "Schola Aquileiensis di Udine," dedicated to the study and performance of the Medieval and Renaissance repertoire of Friuli.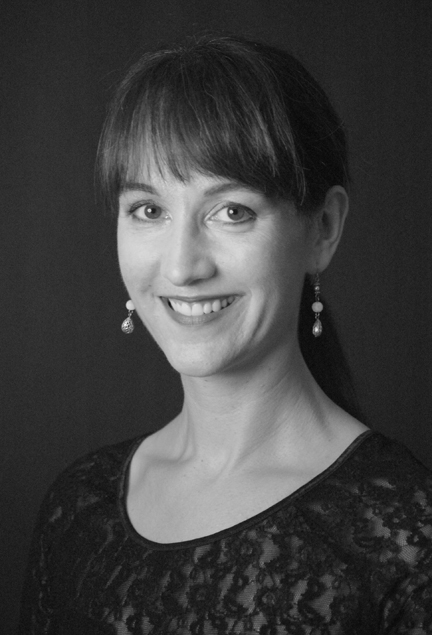 Soprano Julie Harris studied at the University of Calgary, the University of Toronto and the Koninklijk Conservatorium in The Hague for which she received a grant from the Canada Council. Julie has appeared as a soloist with many choirs and orchestras, including the Tafelmusik Baroque Orchestra, Toronto Chamber Choir, the Elora Festival Singers, the Aradia Ensemble, Alberta Baroque (Edmonton), La Cetra (Vancouver), the Calgary Bach Festival Society and Calgary's Festival Chorus, including numerous CBC broadcasts. Julie has also been engaged for roles in Baroque Opera with Opera Atelier and the Toronto Consort. Since moving back to Calgary in 1999, she has created and runs the Early Music Voices Concert Series. She is a member of Duo Seraphim with Toronto-based soprano Katherine Hill and VoiceScapes with her husband, Jerald Fast, Christna Jahn and Paul Grindlay. She also maintains a private voice studio and directs the Collegium Musicum at the University of Calgary.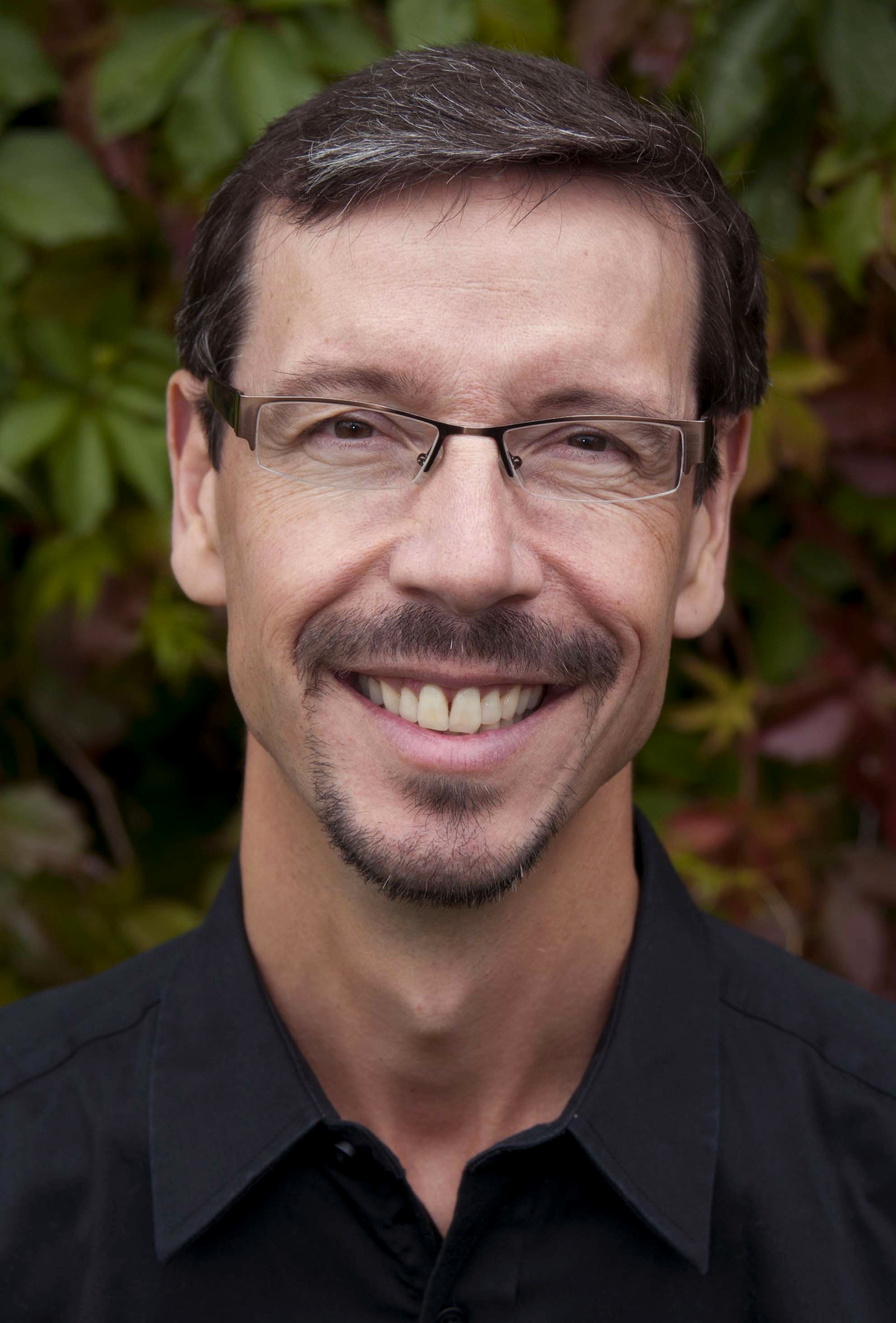 Bass Paul Grindlay has performed in Canada, the USA, Europe, and Japan. He has appeared with the Vienna Chamber Opera, Opera Atelier, Tafelmusik, Calgary Opera, the Calgary Philharmonic Orchestra, the Portland and Pacific Baroque Orchestras, the American Bach Soloists, the Carmel Bach Festival, the Toronto Consort, Le Studio de Musique Ancienne de Montréal, the Victoria and Kingston Symphony Orchestras, the Vancouver Chamber Choir, Bach Choir and Cantata Singers, the Ottawa Choral Society, Pro Coro Canada, the Alberta Baroque Ensemble and the Calgary Festival Chorus (among numerous others). He has degrees in Music (voice/opera) and Zoology from the University of British Columbia and has also studied at the Britten-Pears School, Steans Institute and the Banff Centre. Grindaly is featured on three recordings for the NAXOS label with the Aradia Baroque Ensemble: Purcell's Tempest, Charpentier's Noels and Christmas Motets, and Cantatas by Buxtehude. He has also recorded a Praetorius Christmas Vespers for Marqui. As a founder member of Calgary's professional ensemble "VoiceScapes," he is featured on a seasonal compilation called "Christmastide" and CD of music by Buxtehude and Schütz called "Contemplations." Besides maintaining an active performance career, Paul is busy as the Artistic Director of the Calgary Boys Choir, the Airdrie Community Choir and SuperSonic Men's Choir.