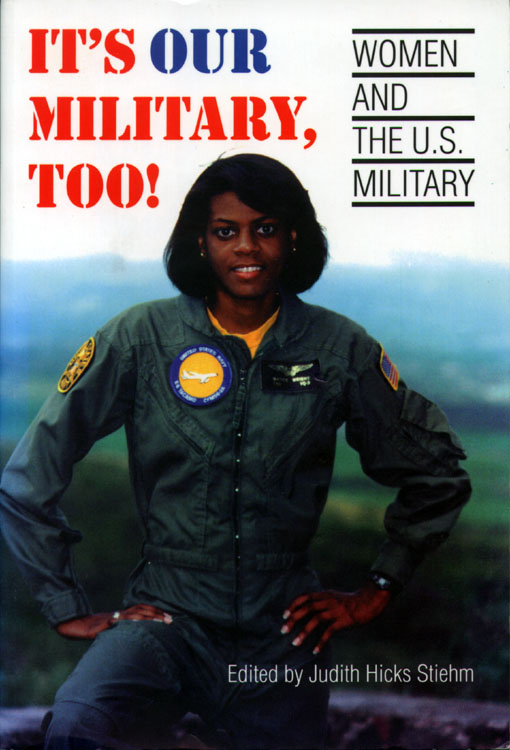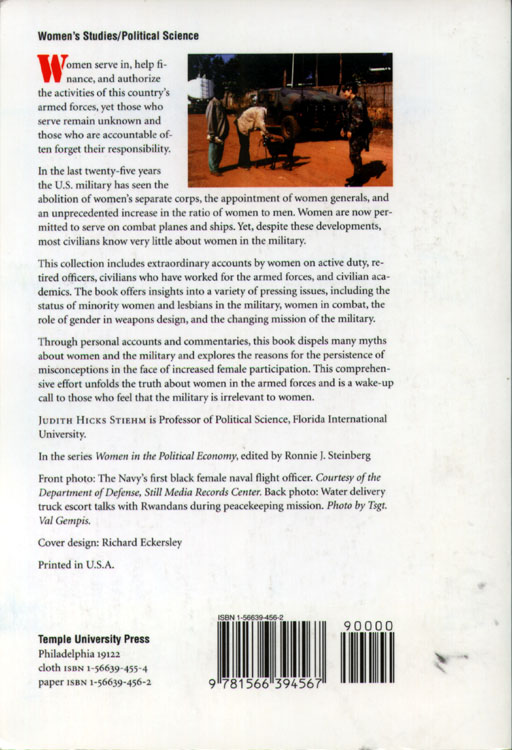 Table of Contents
Part I Voices and Facts
"Soldiering: The Enemy Doesn't Care If You're Female" by Rhonda Cornum 3

"Duty, Honor, Country: If You're Straight" by Virginia Solms 24

"The Creation of Army Officers and the Gender Lie: Betty Grable or Frankenstein?" by Billie Mitchell 35

"Just the facts, Ma'am" by Judith Hicks Stiehm 60
Part II History and Issues
"The Military Woman's Vanguard: Nurses" by Connie L. Reeves 73

"From Underrepresentation to Overrepresentation: African American Women" by Brenda L. Moore 115

"Gender and Weapons Design" by Nina Richman-Loo and Rachel Weber 136

"Gender Ideology in the Ethics of Women in Combat" by Lucinda Joy Peach 156

"To Fight, to Defend, and to Preserve the Peace: The Evolution of the U.S. Military and the Role of Women Within It" by M. C. Devilbiss 195
Part III Reflections and Speculation
"Pernicious Cohesion" by Carol Burke 205

"Telling the War Story" by Susan Jeffords 220

"Subverting the Gender and Military Paradigms" by Miriam Cooke 235

"The Civilian Mind" by Judith Hicks Stiehm 270

FIU Political Science Home Page

Copyright © 2002, Judith Hicks Stiehm. All rights reserved. Last revised: 07.20.2002 03:49:20 PM -0400.

Questions or Comments can be directed to my e-mail address: stiehmj@fiu.edu.