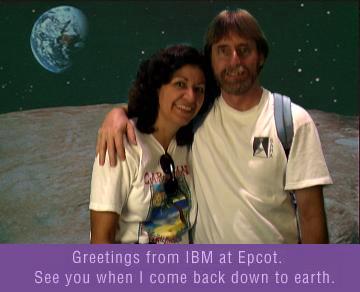 Welcome to Jim Webb's Personal Page
---
Basketball
I really enjoy playing basketball. Having grown up in Indiana, it is more like a passion. I rely on playing at least twice a week, usually three times. Most people think of me as primarily a shooter since my favorite shot is anything beyond 20' and my second favorite shot is from anywhere else, but actually I love playing defense and passing too.
---
Music
Although I grew up on the Beatles, I really like listening to Jimmy Buffett nowadays. Maybe it is living in Florida, or something, but I like to relax and play Buffett music since I read music and the guitar. I have recently taken Classical Guitar lessons with Francisco Burgos, an incredible musican from whom I learned an incredible amount in a very short period of time. In addition to what I learned from Francisco, I also found out how much more there is to know.

My musical horizons expanded when I met John A. Mason on top of a huge rock in North Carolina. John plays guitar and the hammered dulcimer. I met John during his concert on Chimney rock and bought one of his CD's. His CD entitled "Blue Ridge Breezes" quickly became my favorite CD to listen to while relaxing. John is a very nice guy and a fantastic musician. I recommend his CD's to anyone who wants to hear what a hammered Dulcimer should sound like. His web page is: www.blueridgebreezes.com.

I play a Alvarez Classical acoustic (Nylon strings) and an Epiphone Les Paul electric guitar LP 100. I recently purchased a Martin "Backpacker" guitar and am very happy with it. The sound is a bit twangy, like a banjo, but is is so light and portable that you can literally take it anywhere. It is a bit tough to learn to hold, especially for fingerstyle playing, but it is worth it.

Playing guitar is a great diversion from thinking about relativistic jets and supermassive black holes! However, there is a common ground between music and relativistic jets. I recently met Dr. Fiorella Terenzi, an astrophysicist, author and musician who has published some music based on radio emission from galaxies transformed into sound. So you can actually hear the radiation emitted from the jets! Dr. Terenzi's web page is: www.fiorella.com. Her CD-Rom called the invisible Universe is also excellent.

I am a member of both the Florida Guitar Alliance and the Miami Classical Guitar Society. A sample of the artists I listen to are given in my Music Links page.
Guitar Music I love to play
Black Bird (The beatles).
Hotel California Unplugged (The Eagles).
Mood for a Day (Steve Howe).
Bach's Invention #13, for guitar duet, pt. 1.
Bach's Bouree in Em
Vivaldi's Concerto in D, second movement
One Particular Harbor (One of my favorite Buffett songs)
Margatitaville (Buffett)
Changes in Latitude (Buffett)
Wish You Were Here (Pink Floyd)
Classical Gas (Mason Williams)
Free Bird (Lynrd Skynrd).
My Guitar Gently Weeps (George Harrison)
Some Spanish Guitar songs like Romanza
Lots of Santana stuff like Black Magic Woman, Samba Pa Ti, Europa and Smooth.
I have also written some originals, mostly about astronomy. Check them out below!
---
Nature
One of my favorite spots in Miami is Fairchild Tropical Garden. I love the tropical foliage and the lakes!

FAIRCHILD TROPICAL GARDEN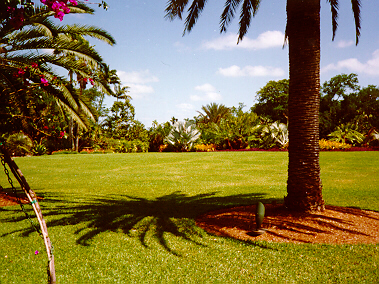 photo taken by Beatriz F. Fernandez, 1996.
A photo of our garden: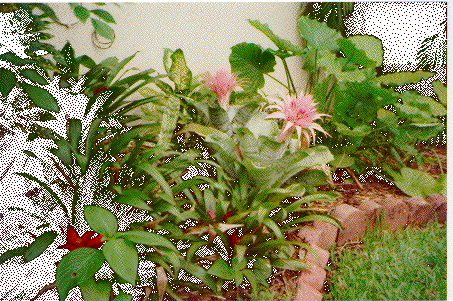 Now a picture of the SARA Telescope model I made.