Home
Asia Eaton is a feminist social psychologist and Associate Professor in Psychology  at Florida International University (FIU). She is a core faculty member in the Developmental Psychology and I-O Psychology Programs, and supervises Ph.D. students in both programs. Asia is currently an Associate Editor for Psychology of Women Quarterly (PWQ) and has served as a Consulting Editor for Sex Roles and PWQ. She was elected to serve on SPSSI council for 2018-2021, and has received the Emerging Leadership Award from the Committee for Women in Psychology (2019), SPSSI's Outstanding Teaching and Mentoring Award (2019), and SPSSI's Michele Alexander Early Career Award (2016). At FIU, she has won the most prestigious faculty award for advising and mentorship, as well as awards for engagement, research, and teaching.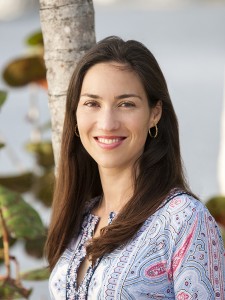 She also serves as Head of Research for Cyber Civil Rights Initiative (CCRI), which is working to understand and end the emerging epidemic of non-consensual porn in the U.S., and is working with leadership at Lotus House to better understand the needs of women experiencing homelessness.
Asia received a Ph.D. in Social Psychology with a minor in Statistics from the University of Chicago. She completed her undergraduate work at Carnegie Mellon University, receiving a B.S. in Psychology and a B.A. in Philosophy.
See her CV HERE
See her profile in Psychology's Feminist Voices HERE
---
Contact Info:
Address:  11200 SW 8th St., DM 208 Miami, FL 33199
Work Phone: (305) 348-0229
Email: aeaton@fiu.edu