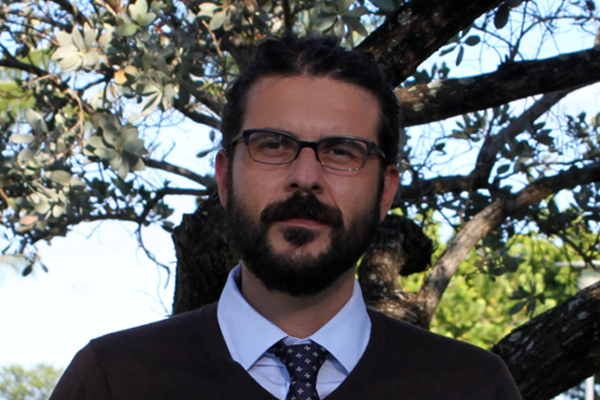 Dr. Jose M. Eirin-Lopez
Ph.D. Biology - Principal Investigator
Dr. Eirin-Lopez earned his Ph.D. working in molecular evolution of multigene families. During his postdoctoral research he became interested in chromatin and epigenetics. In 2007 he started the Chromevol lab, studying environmental epigenetics in marine organisms and ecosystems.
Full profile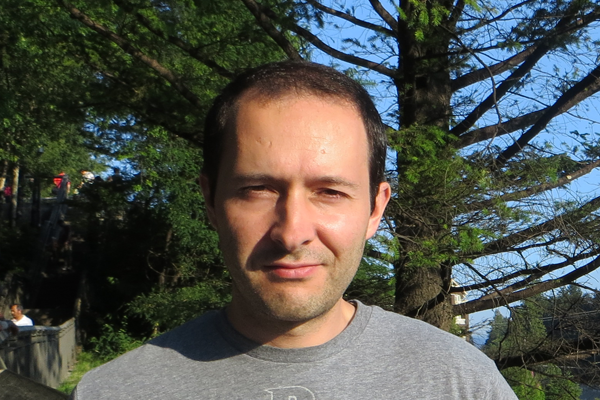 Ciro Rivera-Casas
Ph.D. Biology - Postdoctoral Research Associate
Ciro joined Chromevol in 2009 as M.S. student to work on histone variants and chromatin specialization in marine invertebrates. After completing is Ph.D. in 2015 he moved to FIU as a postdoctoral researcher.
Full profile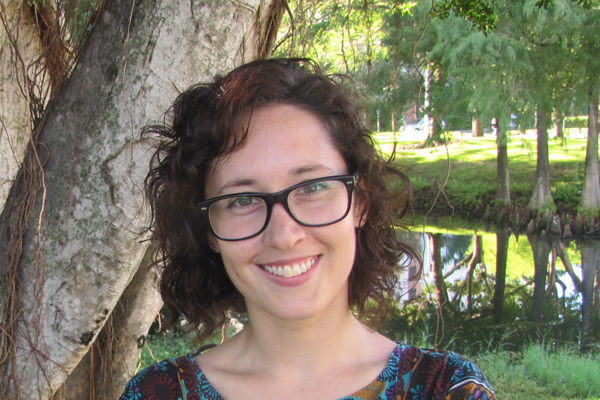 Victoria Suarez-Ulloa
M.S. Bioinformatics and Chemistry - Ph.D. Candidate
Victoria is a member of Chromevol since 2010. She obtained her M.S. degree in Bioinformatics specializing in the development of bioinformatic approaches for the integrative study of omic data in marine organisms.
Full profile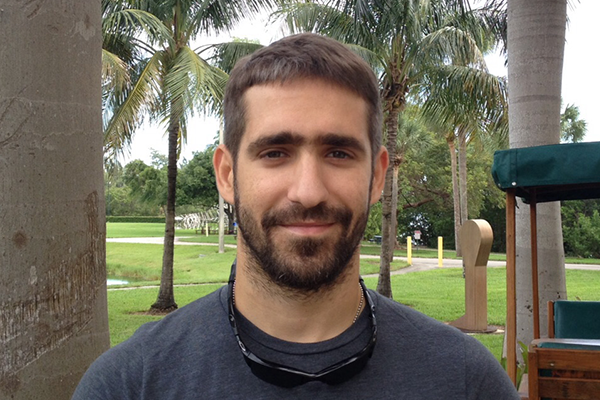 Javier Rodriguez Casariego
M.S. Marine Biology - Ph.D. Student
Javier completed his M.S. in Marine Biology at the University of Havana, Cuba. He joined Chromevol in 2016 and is currently co-funded by a NSF CREST Grant in the Center for Aquatic Chemistry and the Environment. His work is focused on the study of enviromental epigenetics in corals and other marine invertebrates.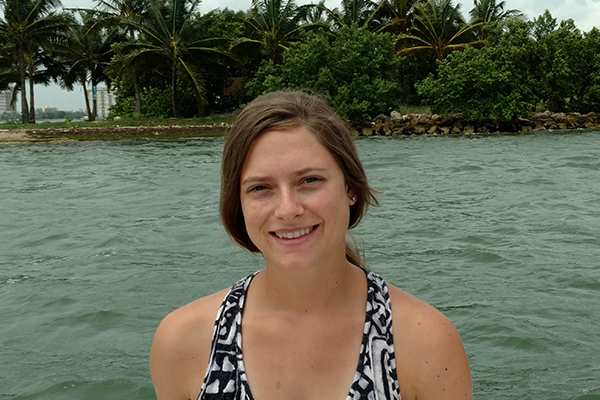 Andria Beal
M.S. Biology - Ph.D. Student
Andria completed her M.S. in Biology in 2016 at Texas Christian University. Her Ph.D. project is focused on elucidating environmental effects on marine megafauna using an innovative combination of molecular biology, epigenetics and ecology approaches.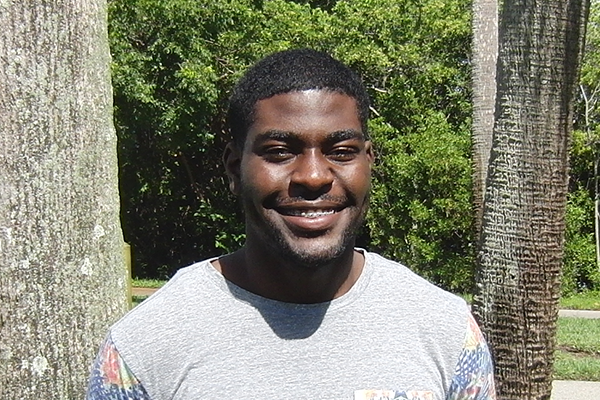 Michelot Michel
Undergraduate Honors Student
Michelot is a senior Biology major at FIU. He joined Chromevol in 2016 to develop his Honors dissertation, studying environmental epigenetic alterations in mangrove ecosystems.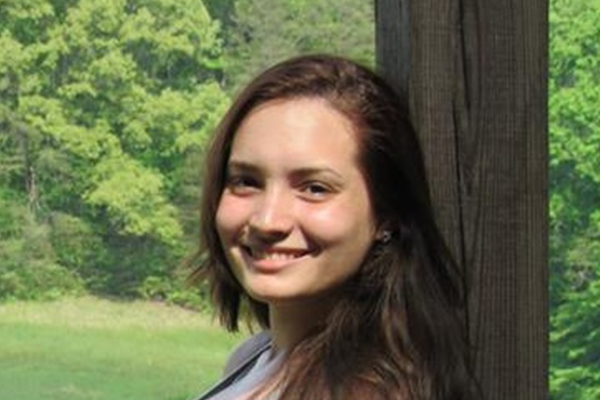 Eliani Pena
Undergraduate McNair Fellow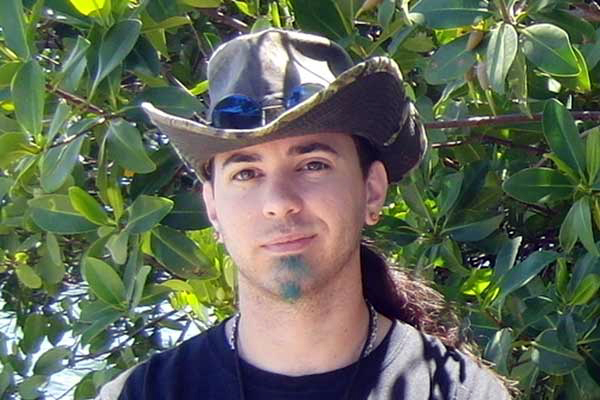 Gabriel Diaz
Graduate McNair Fellow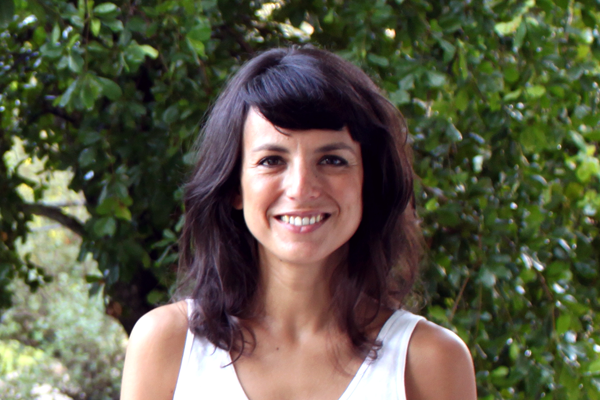 Ana Meira
Marketing & Communications Advisor
View More
Past students:
Rodrigo Gonzalez-Romero (postdoctoral Reseearcher, 2014-2017)
Veronica Prego-Faraldo (graduate student, 2013-2017)
Sean Campbell (undergraduate volunteer, 2015-2017)
Elizabeth Puente (undergraduate volunteer, 2015-2016)
Daniel Garcia Souto (visiting Ph.D. student University of Vigo, Spain, 2016)
Claudia Char (undergraduate volunteer, 2015-2016)
Jennifer Gomez (undergraduate volunteer, 2013-2015)
Heidy Martinez (undergraduate volunteer, 2015)
Juan Ortiz (undergraduate volunteer, 2015)
Jayson Esdaille (undergraduate volunteer, 2015)
Parvaneh (Pari) Nouri (undergraduate volunteer, 2015)
Monica Szynaka (undergraduate volunteer, 2014)
Ashley Reid (undergraduate volunteer, 2014)
Brianna Rodriguez (undergraduate volunteer, 2014)
Alejandra Rey Mariño (M.S. student, 2012-2013)
Marta Varela Eirin (undergraduate volunteer, 2012-2013)
Marta Grandal Fustes (undergraduate volunteer, 2012-2013)
"We embrace change, it encourages us to continuously improve in order to overcome new challenges."

− Ciro
"Altogether, we seek the optimal balance between skills, knowledge and creative thinking to fuel our emergent capacities as a group."

− Victoria
"The training potential of Chromevol is extraordinary. Besides state-of-the-art research, we are developing independent thinking and leadership skills of critical value for our future scientific careers."

− Rodrigo
Collaborators
Coming together is the beginning
Dr. Juan Ausio
University of Victoria – Canada
We have a very active and productive collaboration with the group of Dr. Ausio focused to the characterization of chromatin structure and dynamics and to study the evolution of reproductive proteins.
See more
Dr. Juan Fernandez-Tajes
University of Oxford – UK
In collaboration with Dr. Fernandez-Tajes, we address the omic study of bivalves, most notably the application of bioinformatic tools and computational resources for the integrative analysis of NGS data.
See more
Dr. Lucas Sanchez
CIB, Spanish Research Council – Spain
Our collaborative work with Dr. Sanchez aims to decipher the genetic and molecular evolutionary mechanisms underlying sex determination in insects, using dipterans as model organisms.
See more
Dr. Deron Burkepile
University of California Santa Barbara – USA

Our collaboration with Dr. Burkepile's lab expands environmental epigenetic analyses to coral species from the Caribbean and from the Pacific Ocean, more specifically the mechanisms underlying responses to nutrient loading.
See more
Dr. Josefina Mendez
University of A Coruña – Spain
We have been collaborating with the group of Dr. Mendez for many years now, sharing common interests related with the characterization of bivalve genomes, their evolution and application in pollution biomonitoring.
See more
Dr. Harold Kasinsky
University of British Columbia – Canada
Our interest in the study of the molecular evolution of chromatin-related proteins brought us together with Dr. Kasinsky's research, focused to the comparative study of sperm basic nuclear proteins in animals and plants.
See more
Dr. Alejandro P. Rooney
USDA – Agricultural Research Service – USA

The study of the molecular evolution of gene families constituted the first research line of Chromevol back in 2007. Since then we have collaborated with Dr. Rooney on this topic, specially in the case of histone gene families.
See more
Dr. Paola Venier
University of Padova – Italy
We have recently established a very fruitful collaboration with Dr. Venier, sharing common goals regarding the biomonitoring of pollution in the marine environment using omic approaches in bivalves.
See more