Graduate Students
Victoria Carlson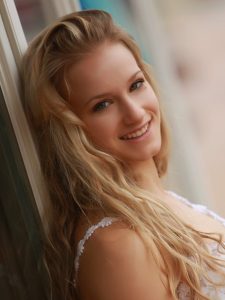 Victoria earned her B.S. in Psychology with minors in Accounting and Leadership from Central Michigan University. Her undergraduate research sparked an interest in best practices for interviewing and interrogation. She is currently collaborating on research involving biases regarding body-worn cameras, the effects of alcohol in interrogation, and best practices of blind/informed interviewing.
Devon Labat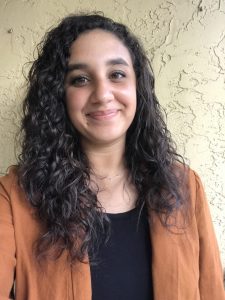 Devon received her B.S. of Science in Psychology and Criminal Justice from Iowa State University. Her research interests broadly include jury decision making, interrogations and false confessions, and topics related to police psychology.
Maria Sparacino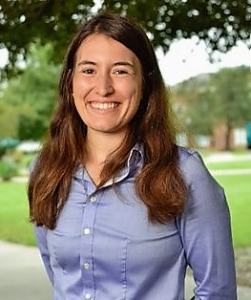 Maria earned her BS in Psychology with a minor in Intelligence and National Security Studies from Coastal Carolina University in 2019. She is interested in investigative interviewing, intelligence-gathering techniques, and deception detection.
Current Undergraduate Research Assistants
Zamira Najarro (I-Lab manager)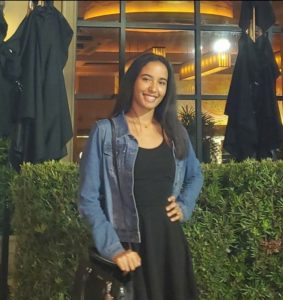 Zamira is an undergraduate student at Florida International University. She transferred from Miami Dade College with an Associates Degree in Arts and is currently working on her bachelor's degree in Biology with a minor in Criminal Justice. Her goal is to attend medical school with a focus on the field of forensic pathology.
Diego Cardenas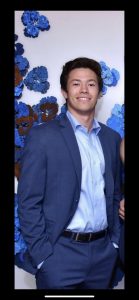 Diego Cardenas is a senior at Florida International University pursuing his BA in Natural & Applied Sciences. He transferred from Florida State University with his AA degree. He has a strong interest in psychology and medicine and his goal is to attend medical school in hopes of becoming a forensic psychiatrist. He also plans to obtain a PhD.
Paula Fleites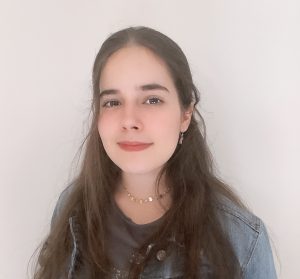 Paula Fleites Villasol is a junior at Florida International University majoring in Art History and Natural & Applied Sciences. Upon graduation, she is interested in obtaining dual M.D./J.D. degrees and focusing on International health law and human rights. Moreover, she also holds strong interests in Art Law and International Criminal Law.
Elisa Margolles
Melanie Giraldo
Current and Former Postdoctoral Scholars
Michelle Pena, Ph.D.

Dr. Michelle Pena received her B.S. in Psychology from FIU in 2013 and her M.S degree from FIU in 2017. She went on to graduate with a Ph.D. in Legal Psychology (with a minor in Statistics) in 2019. She has conducted research examining the effects of cognitive bias in different contexts including investigative interviews, suspect interrogations, and more recently, forensic sciences. Dr. Pena has also conducted multiple studies examining deception detection with non-native speakers and the use of interpreters during interrogations. She is currently a postdoctotal scholar in the Investigative Interviewing lab and a trial consultant and research analyst facilitating pre-trial research projects for both plaintiffs and defendants in federal and state court cases across the country.
Angelica Hagsand, Ph.D.
Dr. Hagsand earned her Ph.D. at the University of Gothenburg, Sweden in Psychology in June 2014, where she is a member of the research units Criminal, Legal, and Investigative Psychology (CLIP) and Addiction Psychology: Experimental and Clinical research (APEC), and the Center for Education and Research on Addiction (CERA). Her research interest concerns both the acute effects of alcohol on memory and behaviour, especially in a eyewitness context, but also factors involved in long-term alcohol dependence (e.g., genes, psychobiological factors, signal substances, the reward pathway in the brain).
Dr. Hagsand was awarded a 3-year postdoctoral research fellowship by the prestigious Swedish Research Council. In collaboration with our Investigative Investigative lab, she examined the importance of system variables in alcohol's effect on witnesses memory and how the legal system views those witnesses.
Former Graduate Students
Andrea Wolfs, Ph.D.
Dr. Wolfs received her B.Sc. and M.Sc. in Psychology and Law from Maastricht University and earned her Ph.D. at FIU in the summer of 2021. Her research interests are eyewitness interviewing. She is currently teaching faculty in the Department of Psychology at Plymouth State University in New Hampshire.
Danielle Sneyd, Ph.D.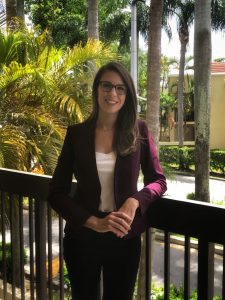 Dr. Danielle Sneyd received her B.A. from Roger Williams University in 2014 where she double majored in Psychology and Criminal Justice, her M.A. in Cognitive and Social Processes in 2016 from Ball State University, and her Ph.D. in Legal Psychology in 2020 from Florida International University.  She has conducted research examining investigative interviewing techniques, specifically involving the Cognitive interview and/or rapport building.  She has also conducted research examining the effects of cognitive bias in forensic science.  Dr. Sneyd is currently an Assistant Professor at Northland College in Wisconsin.
Michelle Pena, Ph.D.

Dr. Michelle Pena is an FLC trial consultant and research analyst. Dr. Pena's primary practice areas of practice are civil and commercial litigation as well as securities law. Dr. Pena facilitates pre-trial research projects for both plaintiffs and defendants in federal and state court cases across the country.  Dr. Pena specializes in quantitative jury research analyses, including, but not limited, to juror profiling, descriptive verdict analyses, and witness credibility assessments.  Dr. Pena also assists with jury selection, focusing specifically on individualized prospective juror background and social media searches in real-time in the courtroom.
Christopher Altman, Ph.D.
Dr. Chris Altman is a User Experience (UX) Researcher at BenefitFocus, a cloud-based benefits management platform for consumers, employers, insurance carriers and brokers.  As part of his work he ensures that users can successfully navigate the website relying on a variety of methods (card sorts, tree tests, surveys, talk out louds, click tests, heat mapping, A/B testing, etc.) to highlight feature preferences and translate this information to web designers, software engineers, and stakeholders to enhance the overall user-interface experience.
Dana Hirn Muller, Ph.D.

Dr. Hirn Mueller is an IRB Coordinator within the Office of Research at the Medical College of Wisconsin and serves as an adjunct instructor at Carroll University where she teaches quantitative and research methods. Her primary research interests include investigative interviewing and exploring ways in which legal psychology research can positively impact the practices of law enforcement investigators. Before attending Florida International University, she studied both psychology and criminal justice at the University of Wisconsin – Milwaukee.
Jillian Rivard, Ph.D.
Dr. Rivard's research interests include the cognitive and social factors influencing child and adult witness/victim memory and decision-making in the context of criminal investigations.
Jenna Kieckhaefer, Ph.D.
Dr. Kieckhaefer is an assistant professor of forensic behavioral science in the criminology department at California State University, Fresno.  Her research examines the application of psychology to the criminal justice system.  Dr. Kieckhaefer is particularly interested in the effects of building rapport with eyewitnesses on memory accuracy and suggestibility, lineup decision making and the effects of rapport on gathering sensitive information.  Prior to starting at Fresno she received an ORISE post-doctoral research fellowship with the FBI's National Center for the Analysis of Violent Crime (NCAVC). While with the FBI Dr. Kieckhaefer helped further the NCAVC's research mission by assisting the Behavioral Analysis Unit (BAU) 2 on several projects examining threats, including the Institutions of Higher Education Targeted Violence Study.
http://www.fresnostate.edu/socialsciences/criminology/faculty/kieckhaefer.html
Rolando N. Carol, Ph.D.
Dr. Carol is an associate professor of psychology at Auburn University Montgomery. His research interests include investigative interviewing of adult and child witnesses, identification decision making, and cognitive and contextual factors that affect eyewitness memory. He enjoys short walks on the beach and is convinced that astrology is bogus.
http://www.cas.aum.edu/profile?email=rcarol@aum.edu
Shari Schwartz, Ph.D.
Dr. Schwartz graduated from the Legal Psychology program in 2012. In addition to maintaining an active private practice working as a mitigation expert, victim outreach expert, litigation consultant, and researcher, she is a lecturer in the Psychology department at the University of  Florida. Although she consults on many types of cases, her expertise is most frequently used in death penalty and juvenile life without parole cases.  Her primary research focus is decision making in an applied legal context. Specifically, she is interested in factors that influence judges', attorneys', police, and jurors' legal decisions.
Jacqueline R. Evans, Ph.D.
http://evanslab.wix.com/triiiad
Amy Hyman Gregory Ph.D.
Dr. Hyman Gregory graduated from the Legal Psychology Doctoral Program in 2009 and was Dr. Schreiber Compo's first doctoral student. She holds a MA in Forensic Psychology from John Jay College of Criminal Justice, and a BA in Political Science from Binghamton University-State University of New York (SUNY). Formerly, Dr. Hyman Gregory was an Assistant Professor of Criminology and Criminal Justice at Central Connecticut State University and an administrator at Broward College in Fort Lauderdale. Currently, Dr. Hyman Gregory is an Instructor and the Undergraduate Program Director for the Department of Criminology and Criminal Justice at FIU. Her research interests include investigative interviewing techniques, police note-taking and report writing, eyewitness memory and identification procedures, and decision-making in criminal and civil cases.
https://cj.fiu.edu/people/faculty/amy-hyman-gregory/
Jon P. Vallano, Ph.D.
I am an Associate Professor of Psychology at the University of Pittsburgh-Greensburg, where I conduct research on jury decision-making, investigative interviewing, and eyewitness identification. In addition to my scholarly interests, I also serve as a trial consultant for attorneys by helping them prepare cases for trial. At Pitt-Greensburg, I teach the following courses: Legal Psychology, Introduction to Psychology, Social Psychology, and  Research Methods.
http://greensburg.pitt.edu/people/jonathan-p-vallano-phd