THERAPEUTIC DELIVERY
Developing functional oligomers and polymers for intracellular delivery of nucleic acids, enzymes, or antibodies

LIVE CELL IMAGING AND SENSING
p-Electron conjugated oligomers and polymers for fluorescence imaging and sensing of live cells

ANTIMICROBIAL OLIGOMERS AND POLYMERS
Developing nontoxic oligomers and polymers for selective killing of mycobacteria


CURRENT OPENINGS:
Our group has openings for a variety of graduate research projects. If interested, please send your resume to jmoon@fiu.edu.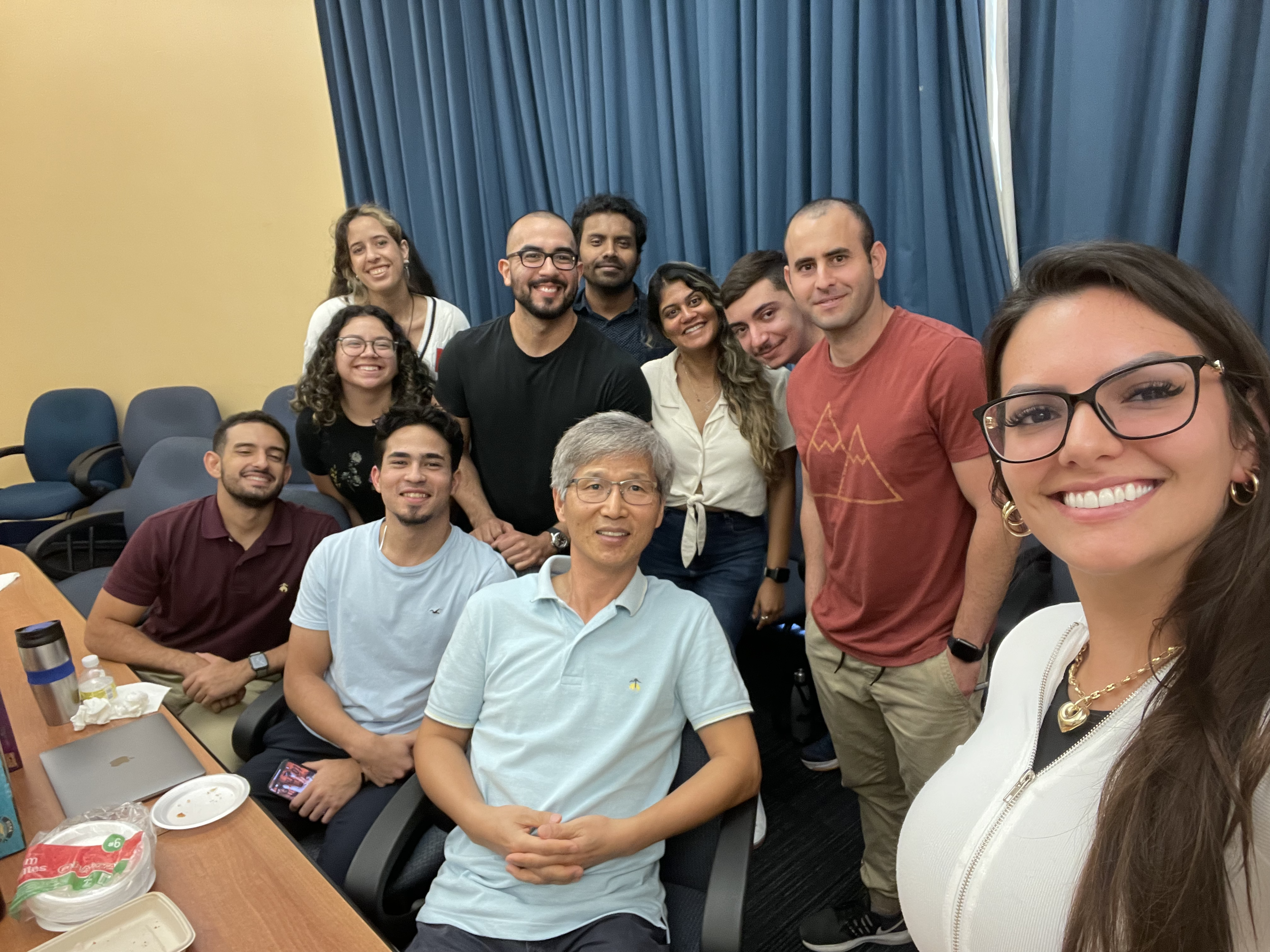 CONTACT INFORMATION:
Moon Research Lab, CP 348
Department of Chemistry & Biochemistry
Florida International University
11200 SW 8th Street
Miami, FL 33199, USA

Email: jmoon@fiu.edu
Office (CP311): (305) 348-1368
Lab (CP348): (305) 348-1405
LATEST NEWS:
November 2022 - Michelle's paper, "Proton Motive Force-Disrupting Antimycobacterial Guanylurea Polymer", is published in Biomacromolecules! Congratulations!
DOI:10.1021/acs.biomac.2c00902
August 2022-Summer Commencement ceremony. Congratulations Drs. Barrios and Miranda! Dr. Barrios will work in a business strategy consulting firm in Boston and Dr. Miranda will start her postdoctoral training at Stanford University.
June 2022 - Our manuscript titled "Effects of sidechain isomerism on polymer-based non-covalent protein delivery" is published in Chemical Communications!Congratulations!
DOI: 10.1039/D2CC02343A
March 2022 - Our manuscript titled "Carbamoylated Guanidine-Containing Polymers for Non-Covalent Functional Protein Delivery in Serum-Containing Media" is published in Angew. Chem. Int. Ed.!Congratulations!
DOI:10.1002/anie.202116722
News Archive