PHysics of the marlins ballpark
My interview with FIU News about the physics of the Marlins Stadium
With the opening of the new Miami Marlins ballpark in 2012, the FIU News team stopped by my office to learn more about how the physics of a homerun will change in the Marlins' new home in Little Havana. I discussed the potential impact of the complete retractable roof and a temperature-controlled setting on the game.
To view the interview click here or on the picture>>>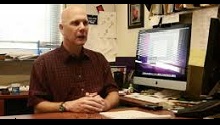 MORE BASEBALL PHYSICS STUFF


Who reaches first base faster after a bunt, a right- or left-handed batter? What effect do stitch patterns have on wind resistance? What does a player in motion do-and why? How fast can a batted ball go? How far does a curve ball break? Here are a few links to some cool sites related to the physics of Baseball. Obviously, very important stuff! Click on the titles below in orange colored font to access these sites.
Marlins Homers. This is some work I did for the Florida Marlins in which I checked their homerun charts.
The Physics of Baseball. Dr. Alan Nathan at U Illinois' site devoted to the physics of baseball/
The Science of Baseball. This site is a joint project of Louisville Slugger, National Baseball Hall of Fame, Oakland Athletics, and the San Francisco Giants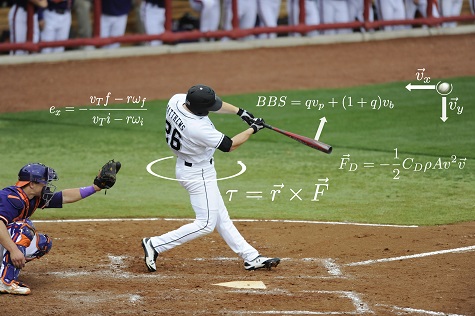 The Saint Louis Cardinals


2013 National League Champions- just so you know!

The Cardinals have won more than 9,300 games, 11 World Series Championships, 18 National League Pennants, 3 National League Eastern Division Titles, and 8 National League Central Division Titles. There are more than 40 former Cardinal players and managers enshrined in the National Baseball Hall of Fame and Museum in Cooperstown, New York.

In October 2013, I attended the World Series where the Cardinals were playing against the Boston Red Sox (see photo on right). Like most St. Louis Cardinals fans I am loyal. Although St. Louisans love their Cardinals, 90% of Cardinals fans come from outside the city of St. Louis! The Cardinals radio network is the second largest in baseball. There are numerous online sites you can visit to get a better idea of how devoted we are:
St. Louis Cardinals' Fan Forum
St. Louis Cardinals' Fans on Facebook