Research is formalized curiosity. It is poking and prying with a purpose.
~ Zora Neale Hurston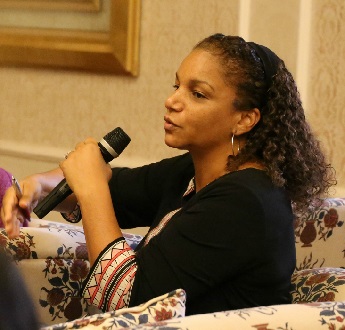 As a developmental psychologist with a background in gender studies, I am interested in the intersections between culture, sexuality and health. I use an ecological perspective to investigate cultural identities' influence on development during adolescence and emerging adulthood. A key objective of my work is the identification of multi- level cultural factors increasing health disparities. I am particularly interested in identifying ways health disparity trends are shaped by informed sexual scripting processes.
I began this scripting work over a decade ago when examining mainstream Hip Hop culture's influence on African American women's sexual risk outcomes. This cutting edge research was among the first in the field of psychology to examine African American adolescent's scripting processes relationship to Hip Hop culture and behavioral outcomes. My current work examines the ways in which cultural beliefs and expectations influence health disparities, identity development, and popular culture frameworks. While doing this work, I make a conscious effort to utilize culturally appropriate approaches during all phases of the research process.
Prioritizing research dissemination in academia and beyond.

I believe that excellent research is not measured only by its appearance in journals or discussions in academic spaces; rather, part of that excellence requires ensuring research contribute to improvements in health outcomes within communities she studies. For these reasons, I fully embrace university- community- industry relationships as a way of making research outcomes readily available to those that are affected by and need it most.
I prioritize creating and disseminating research outside the institutional walls through partnership with community organizations and institutions locally, nationally, and internationally (e.g. Florida Memorial University Psychology Research Program, Girl Power Rocks, Museum of Contemporary Art Girls' Program, Lotus House, and the Public Health Research Institute of India). Through these research efforts to generate knowledge, my work becomes meaningful to the communities I partner with and serve.