Research is formalized curiosity.
It is poking and prying with a purpose.
~ Zora Neale Hurston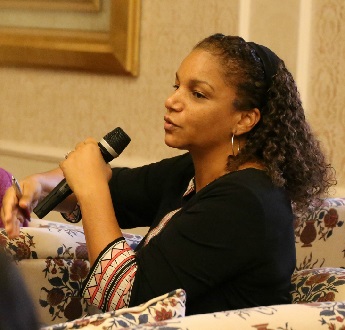 As a developmental psychologist with a background in gender studies, I am interested in the intersections between culture, sexuality and health. I use an ecological perspective to investigate cultural identities' influence on development during adolescence and emerging adulthood. A key objective of my work is the identification of multi- level cultural factors increasing health inequities. I am particularly interested in identifying ways these health trends are informed by sexual scripting processes
I began this scripting work over a decade ago when examining mainstream Hip Hop culture's influence on African American women's sexual risk outcomes. This cutting edge research was among the first in the field of psychology to examine African American adolescent's scripting processes relationship to Hip Hop culture and behavioral outcomes. My current research foci builds upon this by examining the ways in which cultural beliefs and expectations influence health inequities, identity development, and decision making processes. I frame this research using a non- deficit lens, and I utilize approaches that prioritize cultural humility throughout all phases of the research process.
research dissemination in academia and beyond.

Being on faculty at the largest Hispanic Serving University located within one of the most diverse cities in the country provides a unique opportunity to engage in community centered research efforts. In my role, I purposefully provide opportunities to enhance the research training students while simultaneoulsy attending to larger community needs. My work is a clear example of community- academic partnerships that priorizes equitable knowledge sharing, ownership and access.
I have several community partners in local, national, and international contxts (e.g. Affirming Youth, the Cyber Civil Right Initiative Girl Power Rocks, Lotus House, and the Public Health Research Institute of India). Additionally, I am a Miami Studies Fellow through the Wolfsonian Public Humanities Lab (WPHL). As a fellow, I contribute to the development of research and curricula in that center local and community concerns. The combination of these efforts ensures my work is both meaningful and useful to the communities that I partner with and serve.