"I like a teacher who gives you something to take home to think about besides homework."
~ Lily Tomlin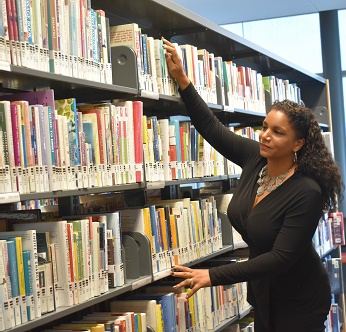 Since coming to Florida International University, I have taught at both the graduate and undergraduate level in the Department of Psychology and other programs, including African and African Diaspora Studies (AADS), Women and Gender Studies, Liberal Studies, and the Robert Stempel School of Public Health. My courses primarily focus on cross cultural identity, health inequities, and developmental processes (see column on the left). Additionally, I teach cross cultural methods, with a focus on qualitative research and equitiable practices cross culturally.
Through my teaching and mentoring efforts, I foster academic excellence using interaction all and cross disciplinary approaches. As part of this process I actively validate and center my students lived experience in the research we examine. The goal of this is to help students become informed enough and skilled at contributing to critical and creative problem solving.
It is also important to note that I view the classroom as only one of many spaces where students learn. I encourage all the undergraduate students I work with to incorporate a research component into their academic journey as it provides opportunities to develop independent critical thinking skills along with oral and written communication skills. Research has shown students who are part of longer term research training opportunities during their undergraduate careers have an increased independence of thought, a more intrinsic motivation to learn, and a more active role in learning. This is why I happily mentor students taking advantage of research trainings, such as the Ronald E. McNair Program, Honors College ARCH program, Psychology Honors Thesis option, and service learning opportunities to enhance their long term career goals.
Teaching across disciplines... and AROUND the world!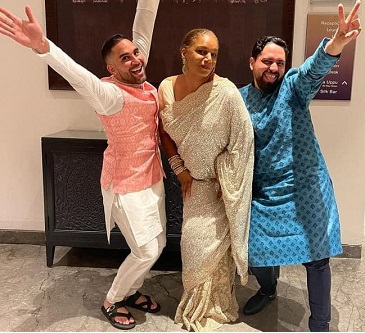 In today's world, globalization is an important concept for students in higher education to understand and appreciate because of the increasing demands for people who can work with people of other nations and cultures.. In addition, the world faces global challenges that interdisciplinary groups will need to come together to solve; this requires that students' educational training provides them a foundation to address these issues. Recognizing this, a significant portion of my work takes place outside the United States. Several of my courses use a global lens, and I have worked on projects based in Canada, Colombia, and India.
As the Director of the Department of Psychology's Global Health Research Study Abroad Program, I travel with undergraduate and graduate students each summer to examine diverse global health issues in Mysore, India. FIU In partnership with the Public Health Research Institute of India (PHRII) we offer students a comprehensive study abroad experience focusing on a diversity of physical, mental and emotional well-being topics. PHRII is a recognized National Institutes for Health (NIH) research training site. As part of this learning experience, students interact with a diversity of health providers and patients across varying health contexts. Some of the research projects students have worked on include gender based violence, prenatal care in rural communities, HIV/ AIDS and social support, medical tourism, culturally appropriate depression screening, human trafficking, learning disabilities among children, ADHD and autism, tobacco farming and smoking, and wholistic health interventions.
Learn More