AESTHETICS & VALUES
FIU HONORS COLLEGE
Faculty: John Bailly
A&V SERVICE LEARNING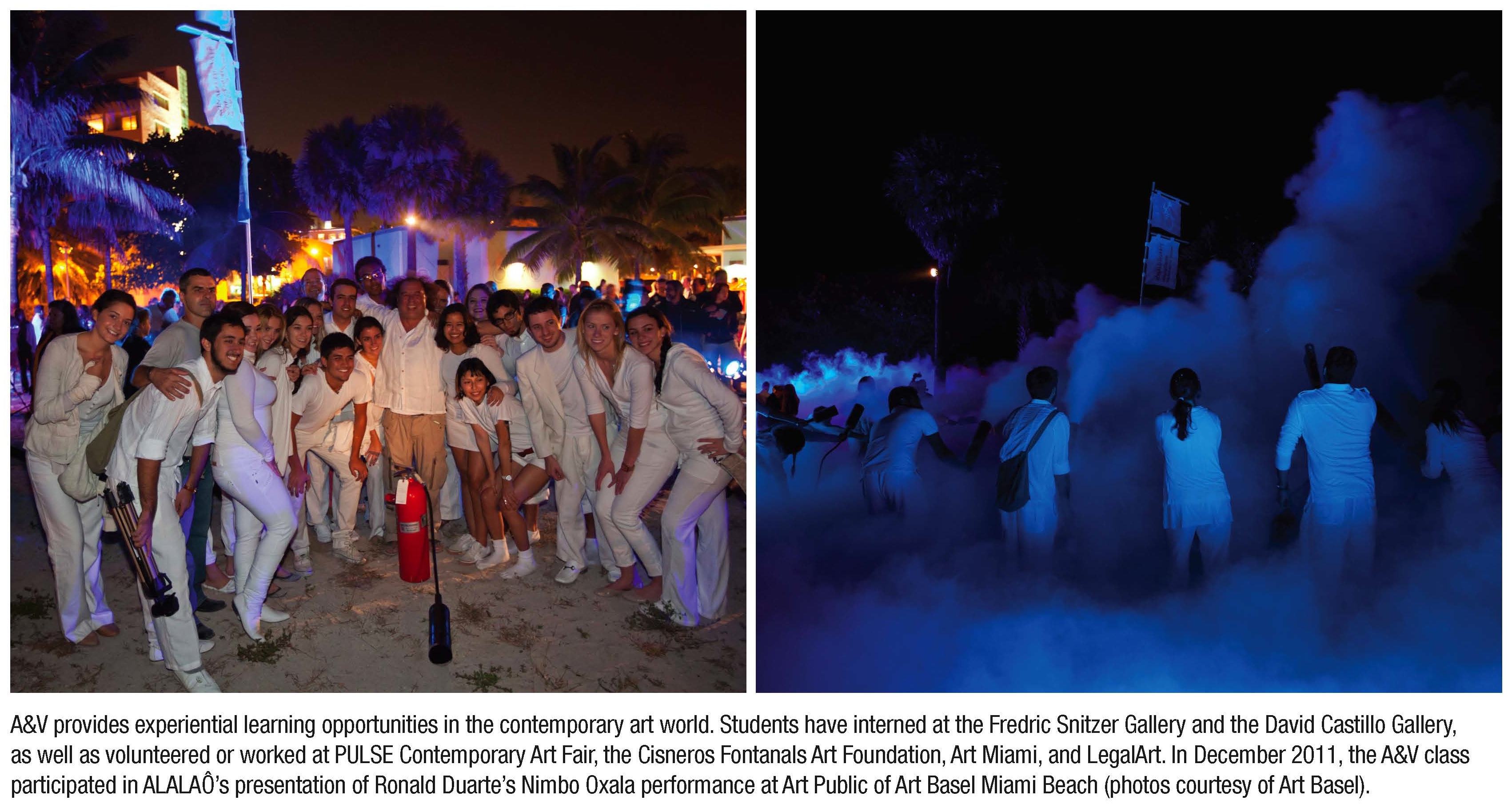 PROJECT DESCRIPTION
Students must volunteer or intern with an artist or an art institution. Students can work with an individual artist on a project, volunteer at a museum or gallery, or participate in community's artistic initiative. At the end of the semester, students must submit documentation certifying participation in a project and a reflective artifact of their experience. 
REFLECTION FORMAT
Reflections on the student's experience can be submitted in a variety of formats: text, photography, film, drawing, collage…
Reflections must describe the artist or institution the student worked with. The artifacts must also present a detailed account of the project and specifically what actions the student completed. Finally, the project should provide a personal account of what the service signified to the student, both emotionally and intellectually.
CITATIONS
All sources must be cited-no exception.
MUSEUMS/INSTITUTIONS/GALLERIES/ART FAIRS
Students may contact the following institutions for opportunities. Organizations not listed here must be approved by Professor Bailly. All projects involving individual artists must be approved by Professor Bailly.
Art Live Fair
Art Miami
Bakehouse Art Complex
Bass Museum of Art
Center for Visual Communication
Cisneros Fontanals Art Foundation (CIFO)
David Castillo Gallery
De La Cruz Collection
Dorsch Gallery
Fredric Snitzer Gallery
Gallery Diet
Legal Art
Lowe Art Museum
The Margulies Collection at the Warehouse
Perez Art Museum Miami
Museum of Contemporary Art (MOCA) at North Miami
The Patricia and Philip Frost Art Museum
PULSE Contemporary Art Fair
Rubell Family Collection
SCOPE Art Show
Vizcaya Museum and Gardens
The Wolfsonian – FIU
World Erotic Art Museum