JOHN BAILLY'S TRAVEL RULES & RECOMMENDATIONS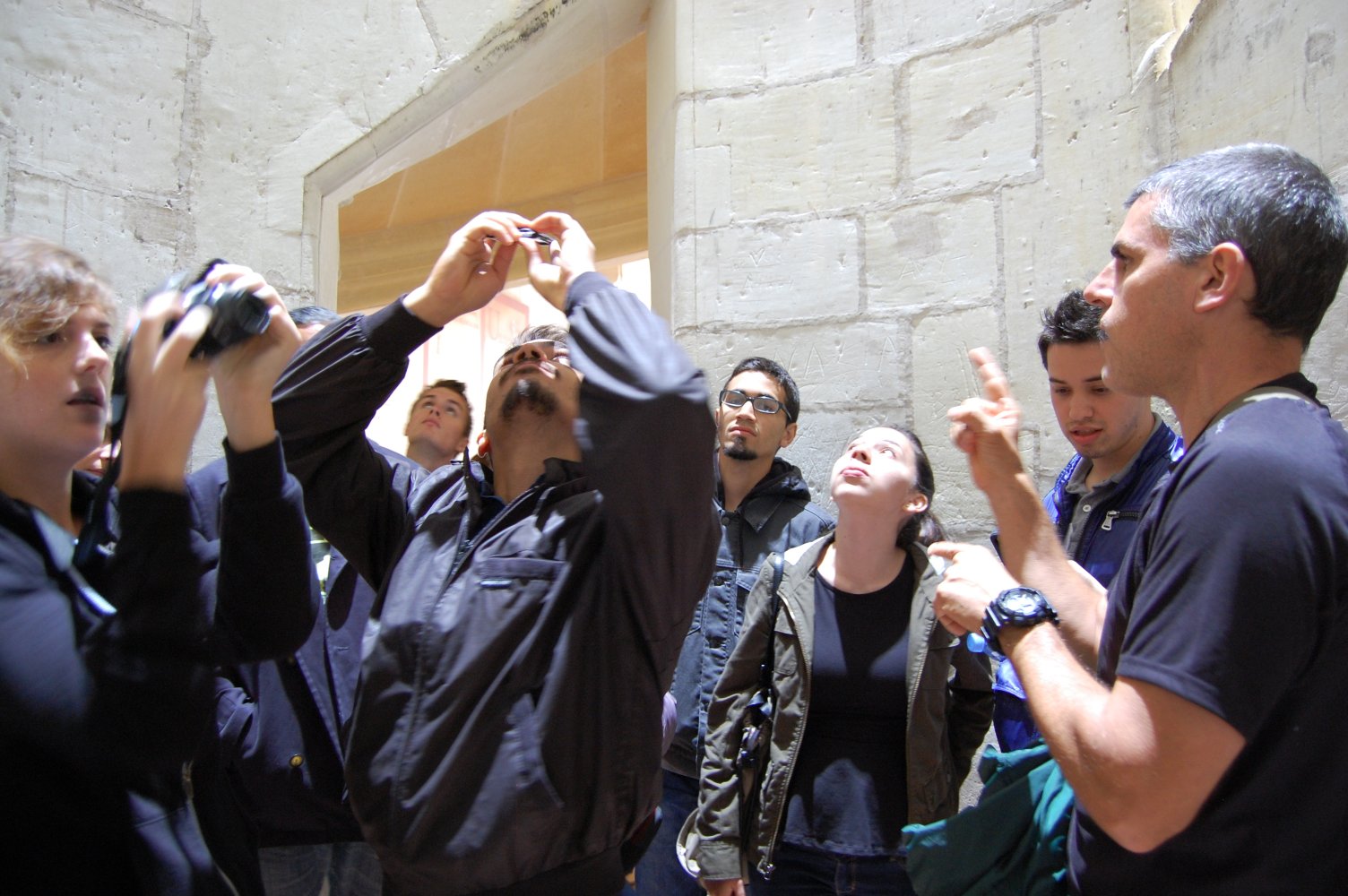 *NOTE: The rules listed below are strictly enforced.  The recommendations, however, are only that – suggestions from John Bailly, based on his experience. In certain situations, students may find more affordable or simpler options.
SCHOLARSHIPS
It is strongly recommended all students become familiar with FIU's Office of Study Abroad and their website. OSA is the greatest resource for financial aid and general study abroad support.
https://ugrad.fiu.edu/studyabroad/Pages/home.aspx
PASSPORTS AND VISAS
All students will need a valid passport. Some countries do not allow entry if the traveler's passport is to expire within 6 months of the travel dates. If you do not have a passport or your passport is set to expire within 6 months of travel, apply for a passport today. Do not wait.
US citizens do not need a visa to travel to France or Italy. Students that are citizens of other countries need to contact the French and Italian Consulates or Embassies to find out what their status is.
FLIGHT
In both France & Italy, students are given a specific date that they are required to meet in Paris or Rome respectively.

The France and Italy study abroad prices do not include airfare. Students must purchase their own ticket. The classes do not travel as groups, as many students decide to arrive in Europe prior to the class or remain after it ends.
The prices of airline tickets are unpredictable. So many global factors influence costs that it is impossible to accurately predict a price. Generally, however, these two statements hold true: (1) Summer tickets from Miami to Europe range from $800 – $1,500.  (2) The earlier a ticket is purchased the more affordable it is. I usually purchase my summer tickets as early as November of the previous year.
Please be aware that many students decide to arrive prior to the start of our class and/or remain after it ends. Travelling around Europe is very easy and quite safe.
Please remember that flights that leave very early in the morning will likely require you to hire a taxi, whereas later ones are accessible by public transport.
ADDITIONAL TRAVEL WITHIN EUROPE
Traveling within Europe is very easy.  I suggest, when convenient, to take the train. Train stations are generally in the center of cities: airports are in suburbs. For trains, you only need to be at the station 30 min prior to departure; flights require 2 hours.
For example, by train, Paris – Amsterdam is 3 hours from city center to city center; Paris – London is 2 hours.
If you decide to fly, explore your options. There are very affordable rates on airlines such as Easy Jet, Ryan Air, or Air Berlin (beware of hidden costs, though).
CLASS HOUSING
France students will stay at Cité Internationale Universitaire de Paris ( http://www.ciup.fr/en/ ). Each student will have an individual dorm room for the duration of the course. When the class travels outside of Paris, students will stay in groups in hotels. CIUP includes wifi.
Italy students will stay in groups in furnished apartments in Rome, Florence, and Venice. In Cinque Terre, the class stays in a mountain sanctuary. All locations usually provide complimentary wifi.
The university in Paris and the lodgings in Italy all provide bed linens and bath towels.
Just a reminder that everything is smaller in Europe: rooms, beds, showers.
ADDITIONAL HOUSING
If you wish to extend your stay in Europe, you have the choice between renting an apartment and staying in a hotel.
If a few of you will travel together in France, Italy, or other European countries, I suggest renting an apartment. For this, I recommend working with Lindsay Wallick of Dadeland Travel (ww.dadelandtravel.com). Lindsay works with FIU on multiple programs. If you plan on arriving early in Rome or extending your stay in Venice, I recommend staying in the same locations. This can be done through Lindsay.
If you prefer a hotel (better for stays of 1-2 days), there are several affordable, clean option throughout Europe, such as IBIS in France.
LUGGAGE RULES
It is strongly suggested students travel lightly. You can not worry about repeating clothes.  Also, all products are available in Europe. You can buy soap, shampoo, extra clothes, a hair dryer and other such items on location.
For France, students have a room in Paris for the duration of the trip. No luggage restriction, although it is still recommended to travel lightly.
The Italy trip has a strictly enforced policy for luggage of one large bag, one carry-on, and one purse/computer bag. The bus and train transportation between cities have these luggage restrictions/prices. You will not be allowed to put any additional luggage on the busses.
I personally use, and recommend, a hiking backpack for travel through Europe. The reality is that you will be carrying your luggage through European public transportation. Metros often do not have escalators. Trains have limited luggage storage. Busses are cramped. The hiking backpack allows you to have both hands free at all times.
WHAT TO WEAR
One of the most important items to purchase for a positive experience for both programs is an excellent pair of walking shoes. Get the best shoes, and wear them in prior to the start of the trip. Again, the only way to truly experience most European cities is on foot. We will walk anywhere from 4 to 8 hours daily.
The program calendar is established a year in advance. Many reservations do not offer flexibility. Students must be ready to adapt to all weather conditions. Rain will not stop us from visiting Pompeii or Versailles. I strongly recommend all students purchase an anorak that either rolls up or folds up to easily fit in a small bag.
TECHNOLOGY
Electricity in Europe operates on 220 volts (110 in USA). Most US devices (from phones to cameras) are designed to accept either charge (check with manufacturer). But the shape of the plugs in Europe are different. You may or may not need a converter (I don't for my Apple devices), but you will definitely need an adapter.
I bring my laptop and tablet every summer.
COMMUNICATION
The easiest and most affordable option is to purchase a European cell phone. You can purchase a phone for approximately 25 euros and charge it for a month for 25 euros (phone & text). The crucial difference between Europe and US is that incoming calls are free in Europe. This means your friends and family can call you from the US at no charge to you. We can then also all easily and inexpensively communicate in Europe.  Only purchasing an international plan for your US phone is not advised; for students with European phones to call you is very expensive, and this is generally who you will be speaking to most.
FREE DAYS
Free days are yours, although students are required to stay in the country the program is taking place. You can do as you wish: go a new museum, visit another town, sleep, or wander the European streets.  We just need to know where you are going. Each course has a section of four consecutive free days. This is designed for you to be able to explore more of Europe. Example, students in Rome can take a train to Capri and stay there for several days.  Just make sure the Honors College knows where you are and how to get in touch with you.
PUBLIC TRANSPORTATION
One of the most dramatic differences between living in Miami and European cities is the use of public transportation. You will not be in a car for a month.  Europeans almost universally use metros and busses. As a result, the systems are modern, inexpensive, and efficient.  The one cultural situation to be ready for is that "personal space" is much smaller in Europe, especially on transportation. Europeans are polite and reserved on transportation, but they will be close to you.  Beware of pickpockets.
After the first few days, you will know and love the public transportation and the mobility and independence it provides you with.
WALKING, CYCLING, AND SWIMMING
Both courses are physically active endeavors. We walk all day; it is the only way to experience Europe's cities and monuments. Many European cities' historic centers are pedestrian only; monuments do not have elevators.  Both courses involve hiking excursions. There are also opportunities to rent bicycles and to swim.
Contemporary life in Miami does not involve much walking. I strongly suggest you begin to exercise regularly now. Each student needs a good pair of walking shoes, and I suggest you try to learn how to ride a bike and swim, if you do not know how. You do not want to be sitting alone on the coast of the Mediterranean, while the rest of the class is swimming. You will be tired the first few days, but after a week will cherish the physical condition you have developed.  Almost every student that has completed study abroad has lost weight.
CRIME
Many students are concerned with safety in Europe. Please rest assured that the film "Taken" was a fantasy and that the reality is far more comforting.  The statistical truth is that violent crime is almost non-existent in France and Italy, especially when compared to Miami and US. For 2009, the homicide rate per 100,000 in Italy is 1, France is 1.4, US is 5, and Miami is 7. Statistics from the United Nations Office on Drugs and Crime ( http://www.unodc.org/unodc/index.html )
The one crime students should especially be aware of is pickpocketing. This is prevalent in areas frequented by tourists and on public transport. Males, keep your wallet in your front pocket; females keep your bag closed, and in front of you. Never put anything valuable in a backpack.
Just be aware of your surroundings.
DOLLARS TO EUROS
Thanks to the digital age and the euro, managing your funds has never been easier in Europe. But this is entirely a personal decision – what works for some, may not work for others.
Here is what has worked for me. I make sure my US bank has an affiliation with a French/Italian bank (HSBC and Bank of America do). Students should ask their banks and/or credit card companies about ATM withdrawal fees and foreign transaction fees.
The easiest manner to manage money during travel is with cash. I prefer to withdraw 300 euros (usual daily maximum) on my debit card, and then spend this on all minor expenses. For larger expenses, I often use a credit card with no foreign transaction fees. I always travel with both cash and card in order to guarantee I am never stranded.
You should keep track of your withdrawals and expenses through online banking. Find a secure network connection to access your bank. Review charges regularly.
For security, always withdraw funds from an ATM that is physically connected to a bank. Only withdraw funds when the bank is open. If the ATM machine takes your card, you can simply walk into the bank to retrieve your card.
CHAPERONES
The study abroad chaperones will be your greatest resource. They will help you orient and organize yourself. They have been selected based on their generosity, empathy, and street smarts. But their role is not only to assist you, but also to keep you focused and on time.
Although chaperones are not involved in any aspect of grading, their authority is an extension of faculty directives.
If you have any questions, please feel free to contact me (baillyj@fiu.edu) or Luli  Szeinblum (nszejblu@fiu.edu) in the Honors College.  You can also visit the Study Abroad section of the Honors College website or the FIU Honors College Study Abroad page on Facebook.